Neuroscience 1.01 for absolutely Everyone - An Owner's Guide to Your Brain

Saturday, 1 October 2016 from 10:00 to 17:00 (IST)
Event Details
Did you know?
Until recently it was believed that deterioration of brain function is an inevitable consequence of aging. Now research using fMRI scans shows that the brain remains plastic. That means we really can learn new facts, add new skills and start new adventures well into old age.
Did you know that "gut feel" actually has a neurological basis?
Do you want to know how to be more effective and less stressed?
Would you like to learn more?
Join us for an enjoyable day on Saturday 1st October 10h00-17h00 to - learn some fascinating truths about your brain; unclutter long-held assumptions and habits; understand stress and how to let it go; learn about the 5 keys to a healthy and effective brain, and a more joyful life!

Who is this workshop for?
This introductory workshop is for YOU, if you:
* are curious about the connection between your brain, your well-being and your effectiveness in work & life
* deliberately choose not to live like a 'hamster on a wheel' any longer
* recognise signs of overload in yourself and those close to you
* choose to dedicate some valuable time to yourself to refuel your mind and soul's energy
And if you want to be an inspiring role model, who creates love, not fear through conscious and mindful living.
Content:
* Amazing brain facts about how we learn, change and perform best
* The power and benefits of being present
* Personal strength and its hidden sources
* Resilience for a balanced and flourishing life
* Well-being as the foundation for living your dreams.
We are looking forward to an inspiring day together!
Hilde Eiselen & Tina Neuhoff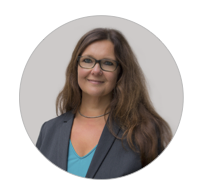 Logistics:
You'll receive directions with your booking. Parking is available at the venue.
Do you have questions about Neuroscience 1.01 for absolutely Everyone - An Owner's Guide to Your Brain?
Contact LeadingAlive.
Save This Event
When & Where

Ballycullen

Ashford, County Wicklow
Ireland


Saturday, 1 October 2016 from 10:00 to 17:00 (IST)
Add to my calendar
Organiser
LeadingAlive.
Knowledge that sets you apart.

LeadingAlive. is about connecting wholehearted, effective leadership and health through a neuroscience perspective.

LeadingAlive. addresses individuals, leaders and organisations who aspire to strengthen their (self-) leadership effectiveness whilst preserving individual as well as organisational health and their relationships.

A series of highly interactive (self-)leadership workshops integrate evidence-based theory and practice from various emerging fields crucial to effective leadership, including neuroscience, 21st-century organisational development, and health.
LeadingAlive. is a cooperation of Hilde Eiselen, based in Ireland and the UK, and Christina Neuhoff, spice in presence, based in Cologne, Germany. 
Neuroscience 1.01 for absolutely Everyone - An Owner's Guide to Your Brain